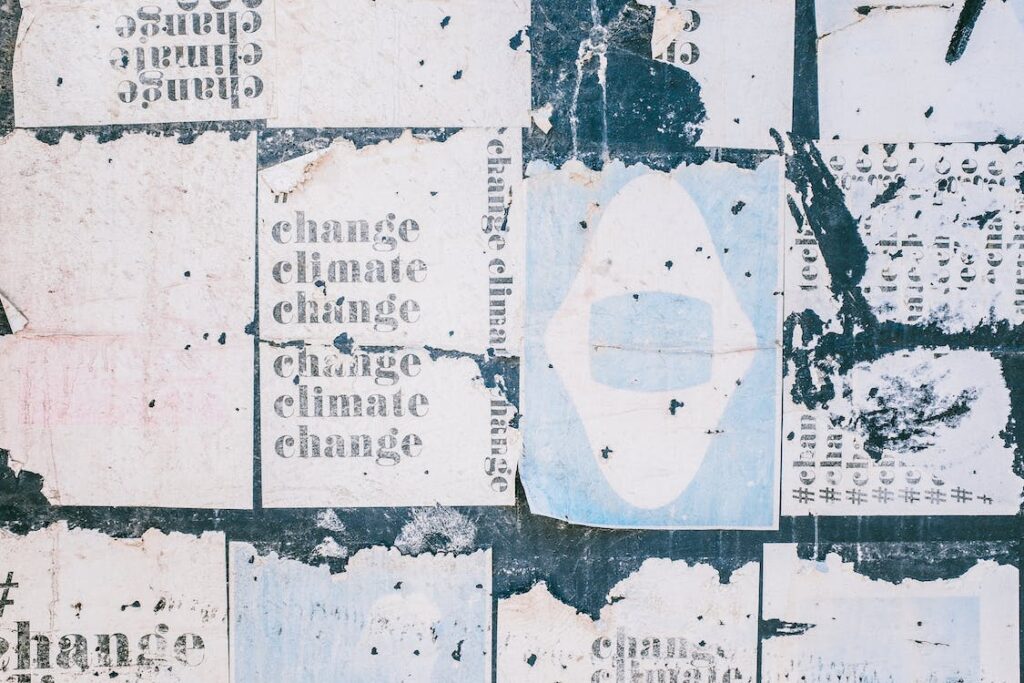 Commissioned by Mozilla, Ariadne Network and the Ford Foundation, Open Environmental Data Project and Open Climate collaborated on two issue briefs for digital rights funders, "Climate Justice and the Knowledge Commons: Opportunity for the digital rights space" and "Environmental Justice, Climate Justice and the Space and Digital Rights." Authored in January 2022 by Shannon Dosemagen, Evelin Heidel, Katie Hoeberling, and Emelia Williams, these issue briefs have been compressed and shortened for inclusion in Branch Magazine. Read the full briefs and associated briefs.
Climate crisis impacts are affecting every aspect of society. Areas that people previously treated as disconnected from the climate crisis are now being linked. Technology, the Internet, and other digital spaces are no exception. Climate misinformation that spreads online, surveillance tools that are used on climate activists and patents prevent climate change technology transfer. These are all issues worsened by the climate crisis. Fortunately, there is growing awareness of these connections. This analyzes how the impacts of the climate crisis disproportionately affect those least responsible for the crisis. These communities affected have limited resources and power to mitigate or adapt to a climate in crisis.
If we are to address the worst impacts of the climate crisis and protect the most vulnerable communities, more must be done to connect previously siloed work. To this end, we recently wrote two briefs on the intersections of digital rights, environmental justice, climate justice, and the open movement.
Our first brief situates the related but distinct movements for environmental justice and climate justice, and identifies commonalities between these and digital rights work. The second focuses on how openness and the knowledge commons can support collaborative work in climate justice and digital rights spaces. While these briefs, summarized below, are part of a larger research project meant to inform funding strategies in the digital rights space, our findings and recommendations are relevant to anyone interested in bringing these movements together.
A Shared and Precise Lexicon around Environmental and Climate Justice
Climate justice and environmental justice are often used interchangeably, and while they share commonalities, their respective histories, strategies, and principles set them apart in distinct ways that affect their intersection with digital rights. Environmental justice, closely tied with the US civil rights movement, connects the rights-based struggle against racism and discrimination to pollution's uneven distribution. Climate justice, on the other hand, is best described as a loose merger between the environmental justice movement, the anti-corporate globalization movement, and the work of international NGOs involved in UN climate talks. It is rooted in the idea that the historical responsibility for climate crisis lies with the wealthy and powerful, yet disproportionately impacts the poorest and most vulnerable. Not all environmental justice communities organize around climate crisis's direct effects, and not all communities vulnerable to climate crisis suffer from environmental injustice in equal ways.
The Knowledge Commons
Digital rights activists are no strangers to the concept and promise of open—the open source movement has roots in the early days of the Internet after all. In recent years, however, the consolidation of power by a few large tech companies has threatened important work to build the knowledge commons. These commons can be thought of as information and other intellectual goods collectively held and managed by community norms on the Internet and elsewhere. They often include data, software, hardware, publications, and information communicated through other formats.
The knowledge commons presents a powerful and untapped opportunity for digital rights groups and climate activists to collaborate more closely and openly, to learn from each other, and to build consensus on shared values and priorities. The openness inherent in these spaces can not only strengthen trust between diverse groups, but also support more robust participation by disenfranchised communities in science, policy, and organizing.
Considerations for intersectionality in our work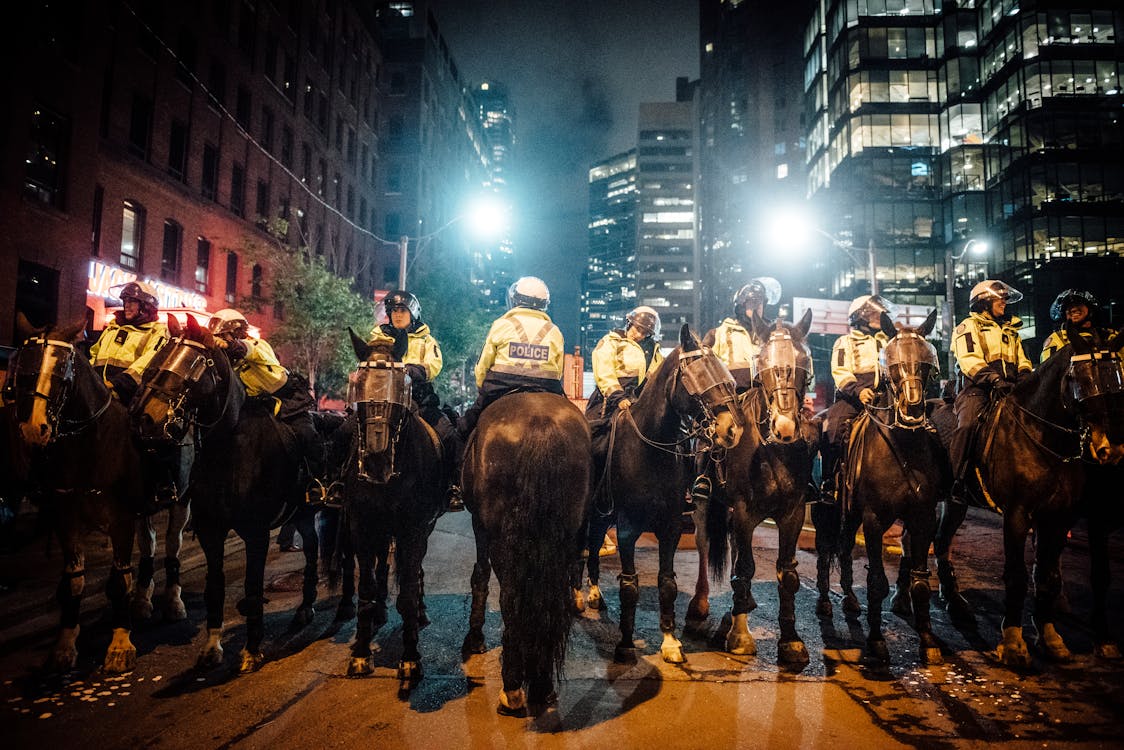 Environmental Activism and the Surveillance State
Environmental activists have been surveilled, targeted, and attacked by state and private actors since the environmental justice movement began, even before the technologically-enhanced surveillance state became ubiquitous. As activism within environmental and climate spaces becomes more frequent and widespread, addressing the invasive online monitoring, spyware, and phishing campaigns used to intimidate activists will be pivotal to the movement's success. 
Climate Migration and the Right to Privacy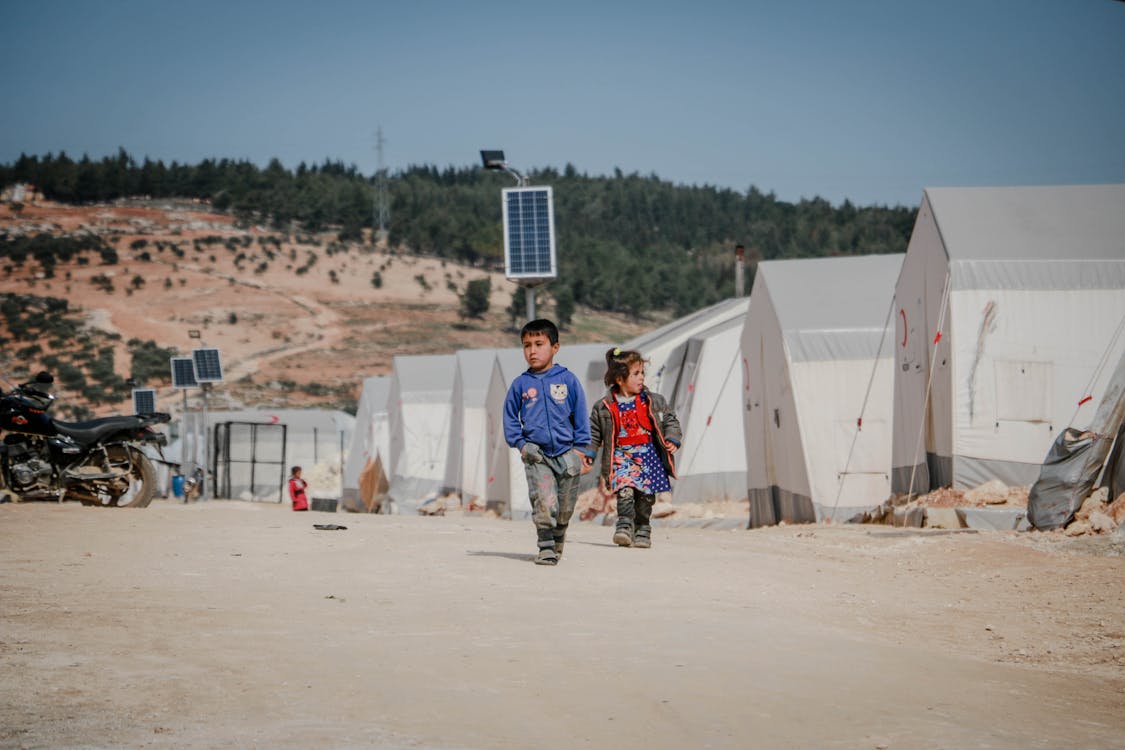 As the effects of a warming world render more regions unlivable, either through resource or land depletion, there will be more human migration and people seeking climate asylum, both internally within nations and across borders. People seeking asylum and refugees are at particular risk from the harms of the surveillance state, as states increasingly deploy measures that include biometric data collection and geo-tracking at borders. In the absence of an international legal framework to address climate migration (let alone the digital rights of climate migrants), more work must be done to address alternative methods of processing personal data.
Finding, Accessing, and Using Environmental Data
The importance of community environmental data is paramount in both the environmental and climate justice spaces, yet we continue to fall flat on creating data that is accessible and usable. While data collection and management platforms have proliferated, the usability features of data are mired in administrative discrepancies, lack of trust and transparency between communities and government, and an unwillingness to break down the barriers that facilitate the discourse needed to resolve these issues. Creating participatory systems of environmental governance will require multi-sectoral cooperation that prioritizes environmental data, the critical infrastructure needed to make it usable, and the rules that govern it.
Misinformation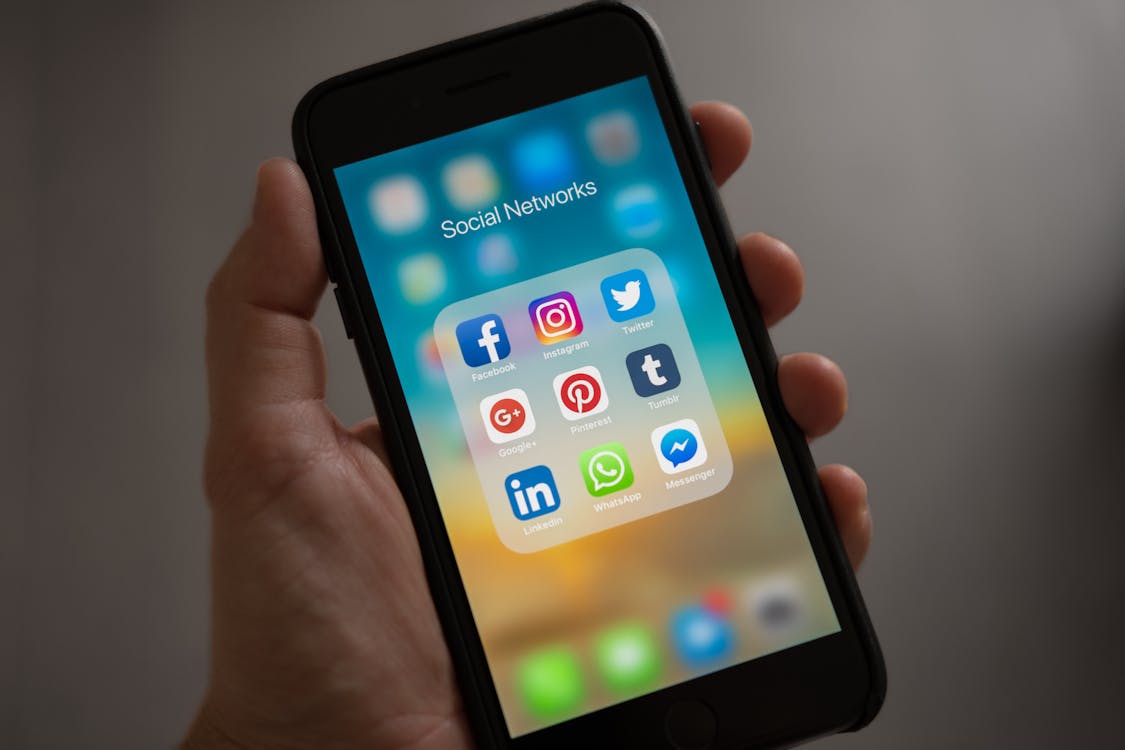 One of the biggest threats to coordinated and effective climate action is the spread of misinformation online, largely through social media, and often supported by oil and gas companies who stand to lose from climate policies. Climate activists are making headway by calling on governments and companies like Facebook to take steps to prevent the spread of misinformation. However, companies, and at times, digital rights activists and researchers have overlooked languages spoken outside of Europe and North America, risking equity in both understanding of the crisis and agency in the global response. Digital rights and climate justice initiatives can combat this by leveraging openness to promote information accessibility and by demanding better regulations on social media platforms.
Intellectual Property and Barriers to Knowledge
The spread and application of knowledge regarding the nature of the climate crisis requires freer flows of information. However, current intellectual property (IP) and academic paradigms have created barriers to accessing scientific research, and undervalued knowledge created in the Global South. Recent heated debates have centered on the role of IP in transferring environmentally-sound-technologies, preserving cultural artifacts, and sharing educational materials in the face of the climate crisis. Digital rights groups can leverage their expertise around IP and copyright policies to combat the monopolization and hoarding of knowledge.
Promoting Agency with Open Source Methods and Tools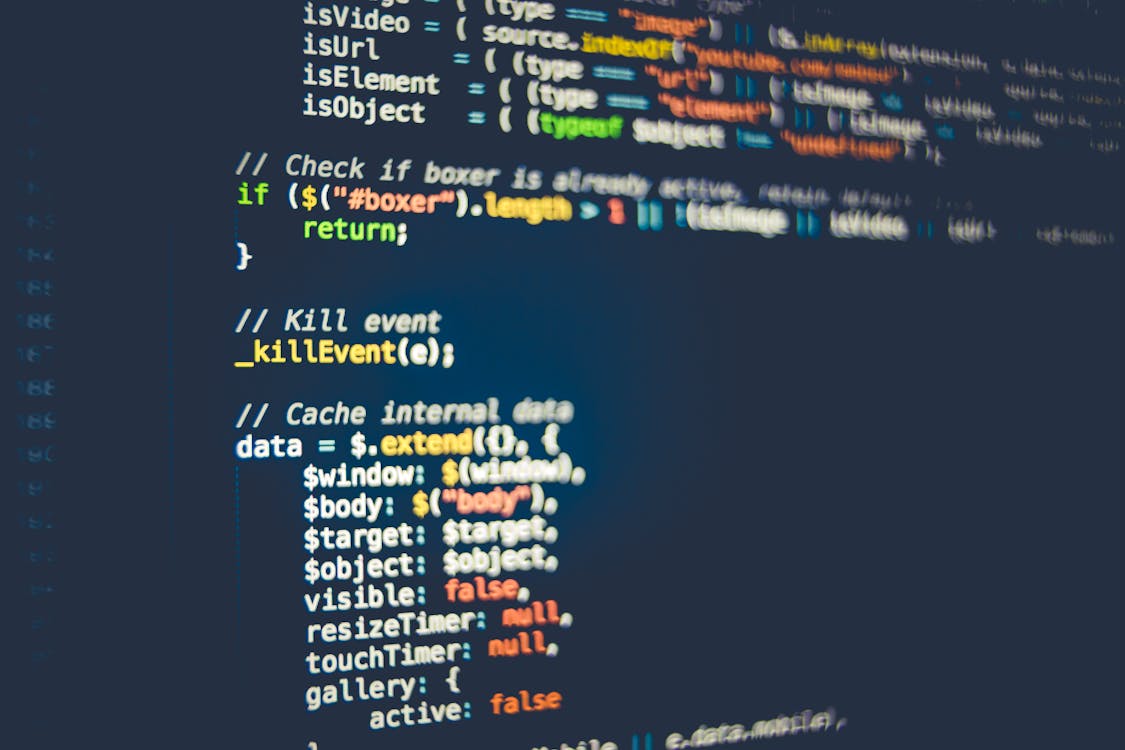 Relatedly, closed knowledge systems have created harmful divisions between so-called experts and laypeople, as well as between knowledge creators and users. Several open source and knowledge commons spaces have emerged in order to break down these artificial barriers, including the Open Climate community, Open Street Maps, and Wikipedia. These spaces can be used to invite more people to engage with environmental information, and to support dialogue around climate action that is evidence-based, inclusive, and responsive to local contexts.
Constructing New Internet Narratives
Early narratives of the Internet representing utopian, humanitarian, and curiosity-driven motivations around the exchange of ideas and information have given way to more extractive realities, as discussed earlier. However, several initiatives, including this magazine, are fostering digital spaces for re-imagining human-centered futures where technology is an aid rather than a threat. This work may be critical for inspiring the climate justice and digital rights movements in an age when doom and gloom can seem to dominate our communication channels.
How Digital Rights Funders Must Move Forward
There are clear intersections where digital rights funders can affect climate and environmental justice simultaneously:
Incorporate a climate and environmental justice lens on issues of privacy, surveillance, and data protection, for example through discourse and investment in the digital rights of those being affected by climate crisis.
Increase the language and incorporation of digital rights in current environmental and climate bills, and vice versa. Legislative action on environmental justice, as well as digital rights bills and tech investments, can be strengthened with considerations of digital rights, climate, and environmental justice.
Provide resources for both digital rights and environmental and climate activists, practitioners, and researchers to better understand the implications of each space. These might include funding for training and fellowship programs, and technical support for data infrastructure projects.
Explore strategies for cultivating the political will necessary for making systems change. Funders can model how technological approaches and digital rights activism can work alongside climate and environmental justice advocates to address the importance of behavior, culture, and governance shifts.
Support the functioning of environmental data as a public good through investments in critical digital infrastructure. Support for environmental and climate information infrastructure, which tends to be underfunded, is critical both for ensuring their sustainability and broad usability.
Create awareness of the role of philanthropy in environmental and climate tradeoff narratives. Giving strategies should clearly frame how funders deal with potentially competing priorities related to privacy, transparency, and accessibility, as well as how they support just transitions that value collaboration over competition.
Build awareness in the digital rights space on how nuances between environmental and climate justice play out in larger policy decisions. Philanthropy exerts power and can shift conversations based on the terminology used, and signal changing values, priorities, and representation.
Work with funders who understand the priorities in environmental justice communities and can help guide coordinated funding strategies. Funders should build relationships with those who have given strategically at the grassroots level and valued environmental justice organizing as a function of climate justice.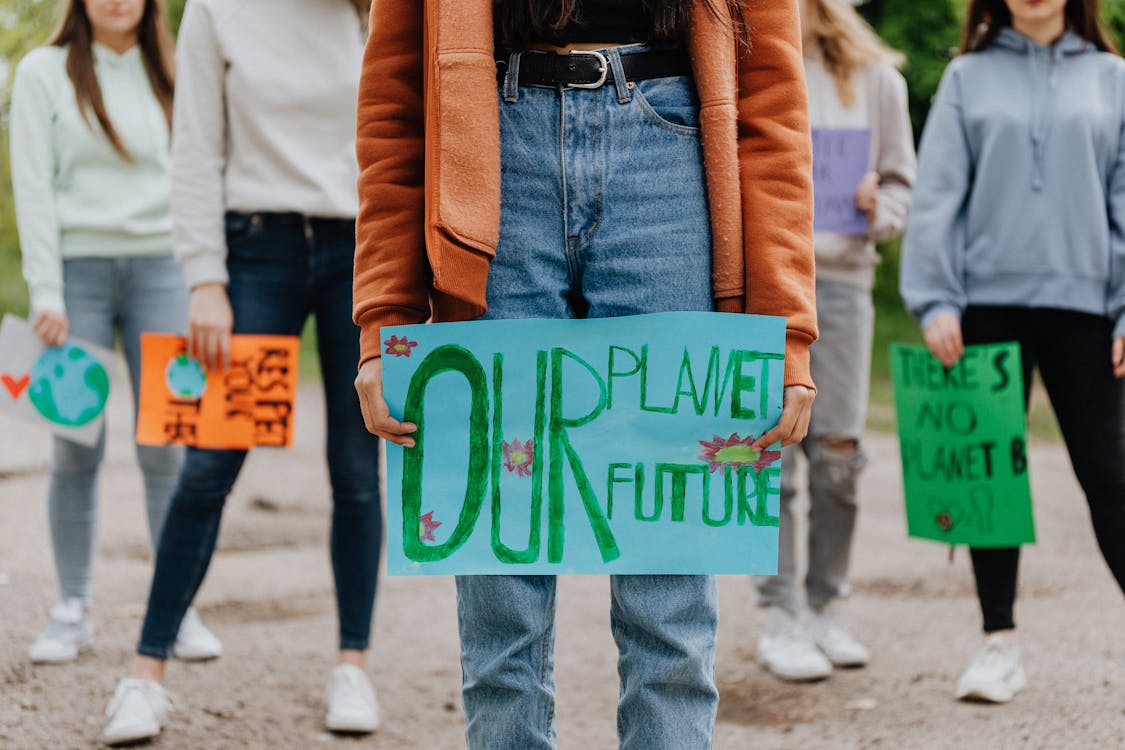 We recommend digital rights funders take the following steps to leverage their work in support of equitable and effective climate action:
Support coalition building around the intersection of digital rights and climate justice topics. This might take the form of accessible spaces where these communities can learn from each other, identify common values, and pursue shared priorities.
Invest in research on the challenges of online misinformation, particularly in languages other than English and in regions outside the U.S. and Europe. Open knowledge commons can help identify and strategize around filling knowledge gaps.
Connect open knowledge production tools (e.g., critical digital infrastructure, open data projects, and open scientific hardware) with digital rights and climate justice. Open tools can support more informed climate action, the inclusion of more diverse perspectives, and provide alternatives to dominant IP paradigms.
Support learning among digital rights organizations so they can understand and identify climate-related threats and opportunities. Fellowships, leadership cohorts, and other training initiatives can also demonstrate the uses of open approaches and build upon existing communities and coalitions.
The climate crisis affects every aspect of society, and its inherently cross-cutting impacts cannot be solved by any one sector on its own. Digital rights actors can apply a "climate lens" to understand how their work is impacted by or contributes to the climate crisis, and to prioritize climate action in their strategies. The open tactics discussed here will be especially useful for supporting more equitable knowledge governance and redistributions of power.