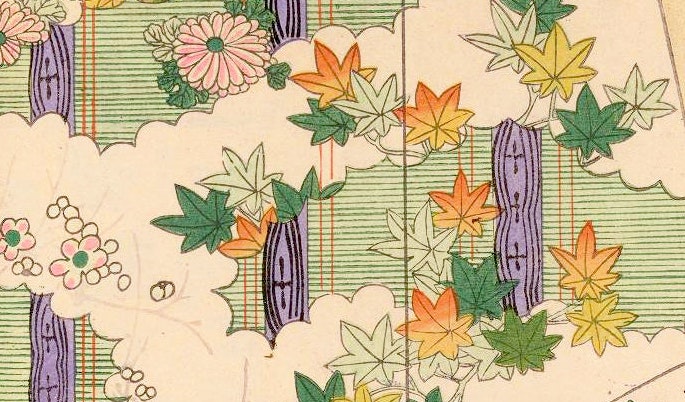 A few months ago, we at the Green Web Foundation set out to understand: How do we advance climate justice as a core competency among internet practitioners? 
To learn more and practice these findings, we created a fellowship programme to bring on board five fellows with a range of perspectives and experiences. This article summarises the findings and co-learnings through the fellowship so far.
How It's Going
The Green Web Foundation's fellowship set out to explore three goals. Firstly, to explore the narratives of responsible internet practices. Secondly, to understand the key characteristics of climate justice in the context of a sustainable internet. Lastly, ways to teach these practices forward among internet practitioners. 
The Narratives
The Green Web Fellowship sought to explore compelling narratives that link responsible Internet practice with climate justice. This first phase focused on testing and learning from what is working in narrative storytelling. Validation and feedback in various communities were drawn upon, from open source web developers to digital security trainers, from sustainable development experts and climate activists.
The emerging themes are:
"A fossil-free internet by 2030." Through conversations with our fellows and in our convenings, we realized setting a target would help galvanize and focus on climate action. We're currently commissioning supporting research on a path to fully transition the internet away from fossil fuels by 2030. This has been an exciting development to emerge from this research.
"Divest from Big Tech." Even if the internet moved to 100% renewables, while it would definitely be an improvement, we wouldn't have achieved a sustainable and just internet. We would also need to be prepared to talk about power as well as energy—being prepared to divest from Big Tech and its control over our internet infrastructure, software and economics is one way to address an existing imbalance of power. We can point to multiple examples of divestment as a strategy to press issues that would otherwise be ignored by large, powerful players, from the social justice point of view, but increasingly a climate justice point of view as well.
"Climate justice as a core competency." Many efforts to green the internet do not centre on climate justice. While our program has a long way to go to better understand what it means to address this idea meaningfully, we are finding that it is very enriching to do so and supports a larger vision of social justice and equity.
Climate justice in the context of a sustainable internet
Building on the fellows' experience and learning arcs, as well as in conversation with communities and one other, the programme sought to understand the skills and characteristics that might describe climate justice as a core competency with internet practitioners. 
The key to this was understanding how fellows could be community organisers and peer learners as they answer this question for themselves. We host weekly conversations about how to connect their individual interests and experiences to the goals of the larger fellowship program. So far, this has been a rewarding space for peer learning and new takes on the program's theme have emerged from it, including: 
Where you stand depends on where you sit: position, visibility & defusing privilege
Reform, Resistance, Reform after Resistance
Appropriate technology and a sustainable internet
How much do tech workers currently talk about `climate justice` and other keywords? Data scraping and analysis. 
Framing sustainability with and without justice.
Openness as a tool to shift power.
Abolitionist tech stack.
Salient questions our fellows are surfacing as part of the research:
What resources are powering our projects and how do we manage those resources?
Are we willing to approach our work with a set of values that centers several generations after us? And how do we do that?
What protections do we need to fight for in the workplace to hold companies accountable around climate justice goals?
How do we measure our impact on the climate crisis?
Are we willing to sundown projects if mitigating their negative impact on the environment is impossible or creates little impact?
We created an open library of recommended reading and other resources we come across or write. This is hosted on Zotero, an open-source tool that makes it easy for others to contribute and export these readings.
Teaching It Forward
It's not just about understanding what climate justice looks like—internet practitioners will have to commitment to transform practices and behaviours with the aspiration to connect with others and teach it forward. 
In support of that, we hosted the Gathering for a Sustainable Internet with 25 digital rights, climate justice, and open/green technology practitioners thinking at a "network level" about these challenges. We sought to work with people interested in building bridges, working in a coalition with each other, and collaborating at scale. 
Together with the human rights and digital security trainer Beatrice Martini, we hosted a Capacity Building workshop in November for the fellows on designing learning experiences for adults and how to design syllabi. This workshop builds on a course taught at Harvard School of Education and the agenda and activities will be published in the open. 
The next phase of the fellowship will focus on how to best serve the communities and beneficiaries from the fellows are working with, and how their engagement can refine and improve these advocacy narratives, learning materials and ultimately find pathways to incorporate climate justice in the careers of internet practitioners.
ABOUT THE PROGRAM
The program is only halfway done and will run for several more months. If you want to read more about how internet practitioners can advance climate justice in their own work, read more about what the fellows are learning and trying out on the Green Web Foundation blog.